I have so many little projects and updates I'd like to get done this year in our home, but I need a good way to keep track of them and the progress, so I figured a little blog post might be the perfect answer… along with numerous spreadsheets on my computer of course. 😉
I'm not 100% sure we'll be able to complete everything within the next 6 weeks, but I would really love to try and see how much we can accomplish.
First up, our landscaping is absolutely horrible.  It's needs fresh mulch, new flowers and green plants for real.  Everything just died because we had *two* days of freezing temperatures, and now everything is just very brown and blah.  I would post a picture, but I am 100% completely embarrassed, so just take my word for it… it's bad!!  The landscaping has to be redone ASAP.  Here's what it looked like when it was actually a little cute and not so overgrown and dead (ignore those overgrown bushes on the left  ;)).  
Build an outdoor tv cabinet.  This project has been on our list for quite some time, but we haven't really made an effort to work on it.  Our plan is to install a tv outside, so we can watch football and enjoy the outdoors more.  Although football season is just about over, I'd still like to install the tv soon because right now it's just sitting on the floor of our garage.  I'd love to be able to sit outside and do more work, but still have a tv there in case I want to play some music or listen to a tv show in the background.  Last year, we purchase a nice table and chairs along with a new rug and installed this little privacy wall, so I'd really like to finish working on the decor and functionality on our backporch.  (Excuse the cellphone pic.  It was taken for my mom.  HA!)
My mom bought me an amazing desk for my birthday in October, and it's currently put together sitting in a hallway because I haven't had time to switch it out with my other desk, so I'd really like to be able to use it and enjoy it soon!  Plus, maybe this will encourage me to work on that makeover my heart has been longing for in my office!  I've been working in there more and more, but it is definitely not cute.  Functional, yes, but oh so ugly.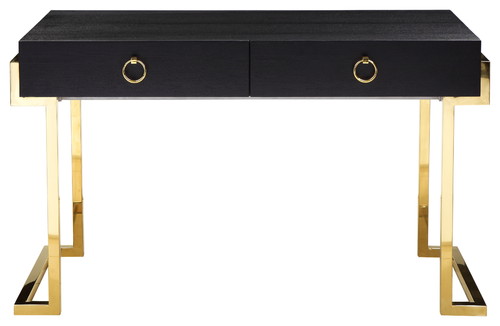 Hang the wine chandelier in the kitchen.  I bought a little chandelier (without a light) probably 2 years ago that you hang wine bottles in, and I'd really like to hang it somewhere in our kitchen.  It's so cute, and it needs to be seen, but I'm not sure 100% on how to hang it so all of the wine bottles don't come crashing down one day.  I'll need Jacob for this one for sure!
Finally, our largest project is to replace the fence on one side of our house.  Last year, we redid the other side because the fence was falling down when we bought it, and Jacob needed a larger gate to fit his boat, so a new fence it was.  It was SO hot when we worked on it last year, so we never finished the other side, but it desperately needs to be done!  I'm really hopeful we can work on this before it gets too hot again, so I think by the end of February, we should be pretty good still with the temperatures not being in 100 (hopefully!).
That's just 5 projects, but the fence is definitely the biggest one followed by the landscaping.  What's on your list of house projects to complete this year?  Maybe we can encourage each other to get things done!!